6th January 2023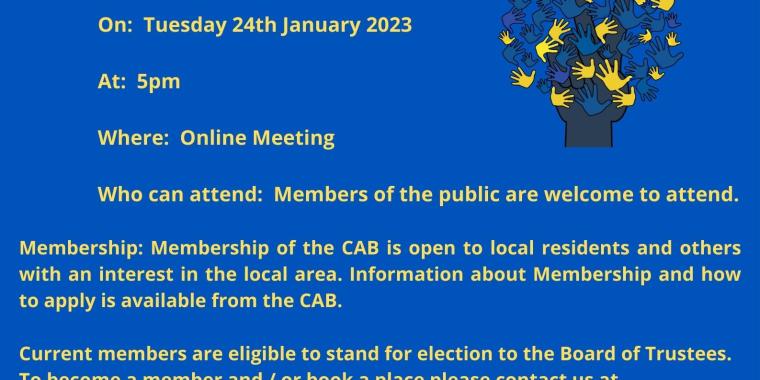 On: Tuesday 24th January 2023
At: 5pm
Where: Online Meeting
Who can attend: Members of the public are welcome to attend.
Membership: Membership of the CAB is open to local residents and others with an interest in the local area. Information about Membership and how to apply is available from the CAB.
Current members are eligible to stand for election to the Board of Trustees.
To become a member and / or book a place please contact us at
thu-bureau@caithnesscab.casonline.org.uk
Contact us for further information or if you are a member and want to appoint a proxy:
sadie.kevill@caithnesscab.casonline.org.uk
1a Beach Court
Thurso
Scotland
KW14 8AD
01847-894243