26th May 2019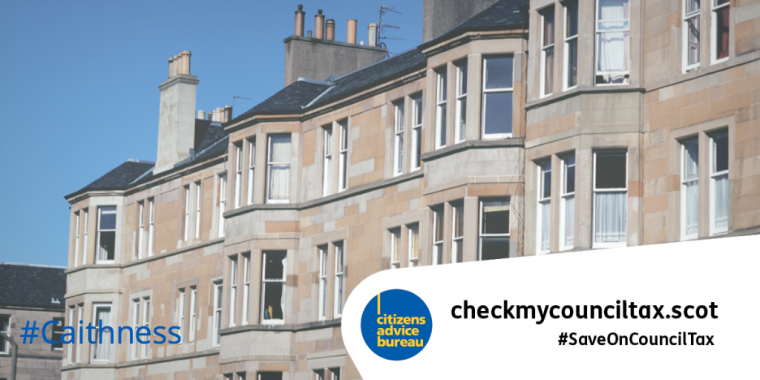 Iain's Blog from 17 May 2019.
And today we start with a little bit of social history. In 1936 my mother, who held fairly strong views on the rights of both women and workers, travelled a very long way to watch the Jarrow Marchers passing by on their way to London to protest against poverty and unemployment. And much later on she travelled to Glasgow to meet with Jimmy Reid who, in his inauguration as University Rector, made a speech described at the time as "the finest since the Gettysburg address".
The reason why I mention these two events is simple – many decades later there are still issues. Every day at CCAB we see people who are suffering from the effects of deprivation and poverty – not just financial, but also social as a result of exclusion from society. And many of these people are in employment, but subject to very low wages and zero-hours contracts. CCAB operates within a strict framework where confidentiality is paramount, as is total impartiality, accessibility to all and independence. We have two main aims – "To ensure that individuals do not suffer through lack of knowledge of their rights and responsibilities, or of the services available to them or through an inability to express their needs" and "To exercise a responsible influence on the development of social policies and services both locally and nationally".
We have been seeing a lot of people recently with Council Tax issues – and let's face it CT is only a problem if you happen to be on a low income. This applies nationally and Citizens Advice Scotland has just launched an excellent new tool to help people to find out if they are entitled to an exemption, a discount or a reduction. The press release states:-
"Citizens Advice Scotland is taking action to help an estimated 80,000 low income households in Scotland that could be paying too much Council Tax.
Today the charity is launching a new online tool - www.checkmycounciltax.scot - to help people check if they are entitled to reductions, deductions or exemptions. The typical annual saving for a household on a full Council Tax reduction is £675. In April 2013, Council Tax Benefit (CTB) was replaced with a new Council Tax Reduction (CTR) scheme. Since then the number of Scottish households receiving Council Tax Reduction has declined by 78,970, suggesting that the new scheme isn't well known and that thousands of households could be missing out. Reasons for being eligible for a council tax reduction include being in receipt of some benefits or being on a low income, and the amount of reduction depends on income and capital. Also people may not be aware that discounts or exemptions are available for some people in shared accommodation if they receive housing benefit, for example care leavers, full-time students, people living with a severe mental impairment, or those who own a home that is empty in the short term because of a sale or refurbishment."
So please check and see if you are entitled to anything – and don't forget CCAB provide free supported internet access and we will help you if needed – and we can also offer you a full "Financial Health Check" to make sure your income is maximised. This may only be one step, but it is one worth taking.
And now I must go and cut the grass – my protests about working conditions, time off and wages having been swiftly over-ruled by Liz.