14th April 2020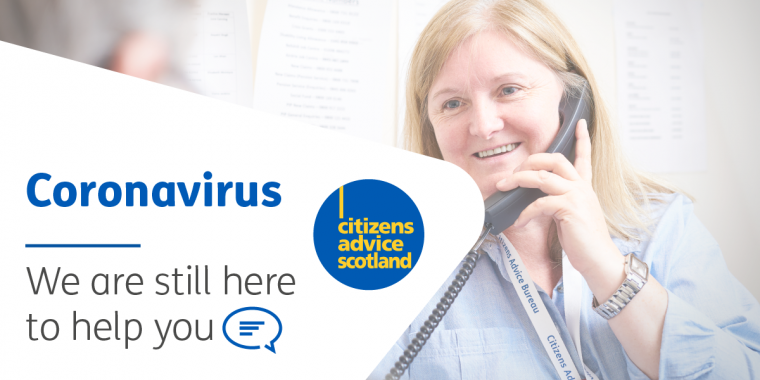 Caithness Citizens Advice Bureau constantly adapts to the changing times around us and our response to the outbreak of coronavirus (COVID-19) in Scotland is no different.
Throughout March we have continued to give advice to those who need it as we take steps to re-design how we deliver our services to people in Caithness. Our teams are working from both offices (Wick and Thurso) and remotely as we continue to provide advice and support by telephone and email.
The key areas we provided advice on between 16 – 31 March 2020. During that time, we helped over 500 people and the top areas of advice people came to us for support with were benefits advice, debt advice and Universal Credit support.
CAB are also available to help with the completion of any disability benefit forms (as an example):-
Personal Independence Payments
Disability Living
Attendance Allowance
CAB cannot provide a face to face appointment but a telephone appointment can be carried out when a Welfare Rights Officer will assist the Client to complete the form.
We are here, as always, for everyone in Caithness and will continue to help those who need it.
If you have any questions about how we are delivering services or the support people are coming to us for please do not hesitate to contact the Bureau.
Contact details:
Tel: 01847 894243 or 01955 605989
Email: bureau@caithnesscab.casonline.org.uk
Facebook: https://www.facebook.com/caithnesscab