Job Vacancy - Bureau Manager
25th May 2023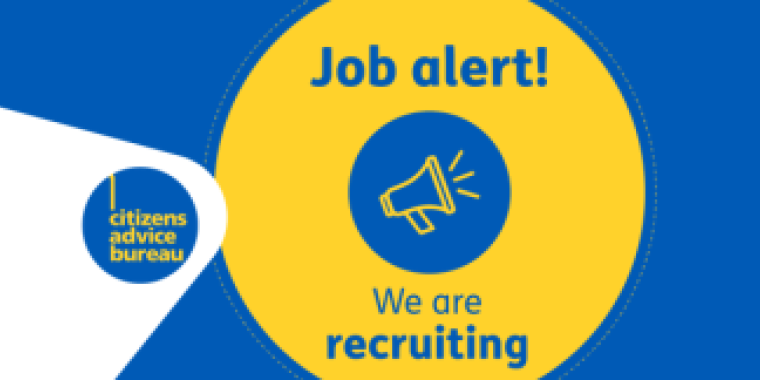 CAITHNESS CITIZENS ADVICE BUREAU
Name of Employer: Caithness CAB Board of Directors
Job Title: Bureau Manager
Location: Caithness
Hours per week: Full-time: 35 hours per week
Type of contract: Permanent
Responsible for: All paid and voluntary staff
Salary: £37'000 to £40,000 - Start at first point of scale.
BUREAU MANAGER
Caithness Citizens Advice Bureau is recruiting a Manager.
The successful candidate must be able to work within an exciting and challenging environment; be an enthusiastic, highly motivated individual with proven managerial, fundraising and voluntary sector experience.
An enthusiastic, socially aware person with good communication skills and the ability to manage a team of staff and volunteers are prerequisites for this demanding position. A commitment to developing and expanding the advice service throughout Caithness, including digital service provision is also needed.
Good organisation skills are essential and experience in advice work would be advantageous, as would knowledge of digital systems and their applications. Must be able to travel between Thurso and Wick offices.
The closing date for applications will be: Monday 5th June 12 Midday.
Interviews will be held on Friday 16th June 2023
For full job description and an application form please contact
Sadie Kevill on Tel: 01847 894243. Email: sadie.kevill@caithnesscab.casonline.org.uk
Equal Opportunities Policies will apply throughout this process