Your Rights when Buying a Car
21st August 2018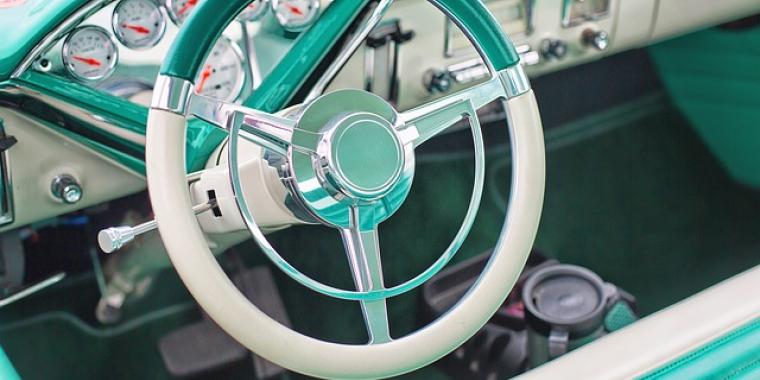 The latest in a series of articles by lain Gregory of Caithness CAB
The other day an annoying message appeared on my fuel computer informing me that it was time to top up my tank. When I went to pay, the cashier demanded a distressingly large sum of money and I realised that it had cost me more than I paid for my first car, a '65 Ford Anglia 105E, for which I had unwisely given £50 cash to a trader in Inverness. It was a very reliable car – you could rely on it never to start or to complete a journey without the application of a hammer – but on the plus side it cost very little to run as it rarely actually went anywhere.
We get a surprisingly large number of complaints at CCAB from people who have bought a car from a dealer and subsequently found that all was not well. In the vast majority of cases they have purchased the vehicle far distant from Caithness and this means that it is not exactly easy for them to simply go back and ask for it to be repaired. We have also noted that there seems to be some confusion on the part of traders as to their obligations under the law and Jill and I spend an awful lot of time writing letters, and then resending them, before we get a sensible response. So what are your rights?
Well, first of all remember that if you buy a car from a trader, new or secondhand, you have rights and should not be fobbed off with any excuses. The Consumer Rights Act 2015 is a very handy piece of legislation and makes it clear that if you purchase goods (and vehicles are "goods") then same must be "as described" , "fit for purpose" and, above all in my view, "of satisfactory quality". Clearly, age and mileage must be taken into account and little faults like a blown bulb can occur, but something more major must be addressed.
The first step is to contact the trader right away if you find that there is an issue (many people do not actually make it over the Ord before some vital part drops off). In the first 30 days after purchase we can look at rejection, refund or replacement if the fault is serious, and in the first six months any major fault emerging is "presumed to have existed at time of sale" and the burden of proof falls on the trader to prove otherwise. Surprisingly, under certain circumstances we have up to 5 years in Scotland to pursue matters. That said, it is always going to be more difficult after you have had the car for say a year, have run up the miles and perhaps had repairs done elsewhere, but we will always try. Another interesting point is that if the fault is serious then you only need to give the trader one attempt to fix it.
Our colleagues at Trading Standards in Inverness have produced a benchmark guide explaining consumer remedies and we use it daily so if you have a car issue then please contact us right away and we will advise you – we have plenty of template letters to hand and the technical knowledge.